The Utsuwa bowls of Juiro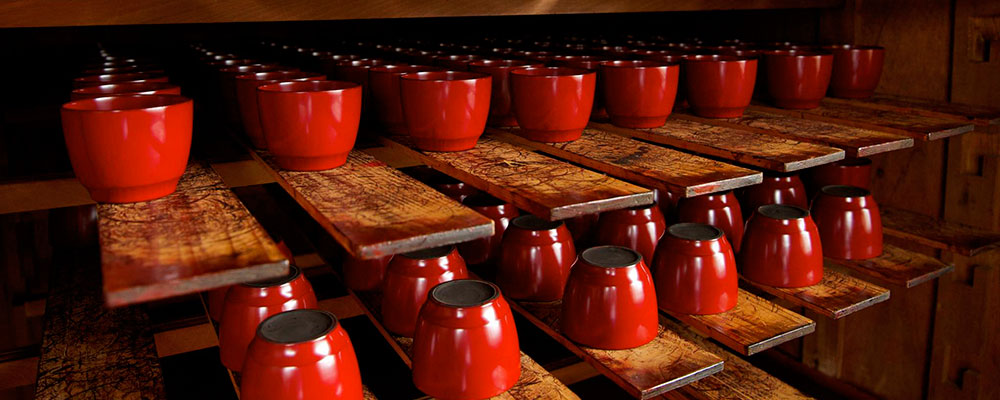 Lacquer is water resistant, will not absorb artificial additives, is a natural insecticide and has insulating properties. All delivered from nature. As such our lacquer-ware is suitable for use by all, from both children to the elderly. It is a product you can trust and use for generations.
Juiro `s bowls (Black and Red)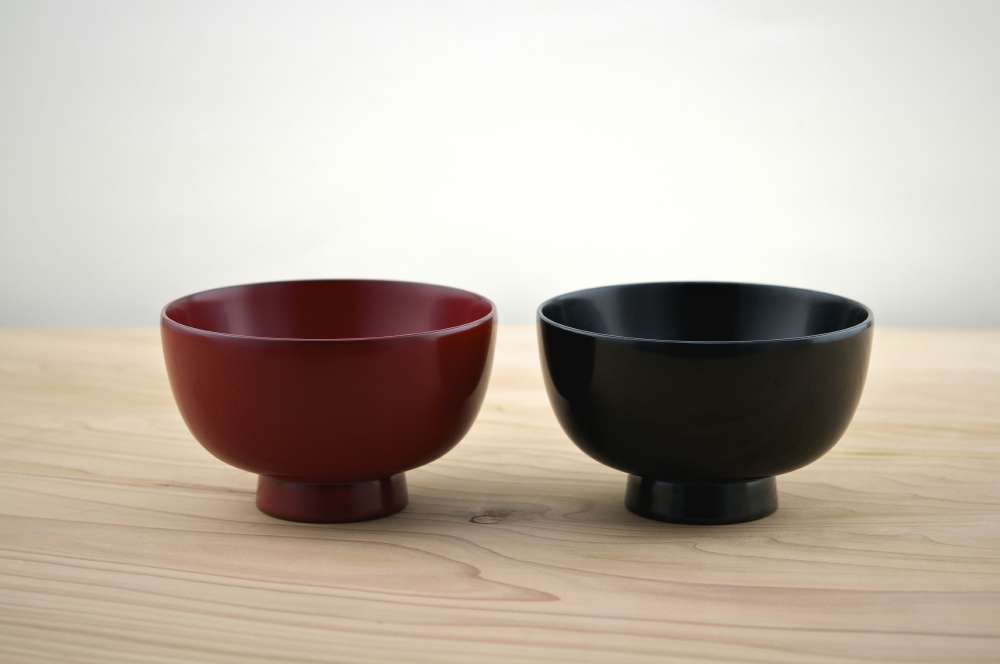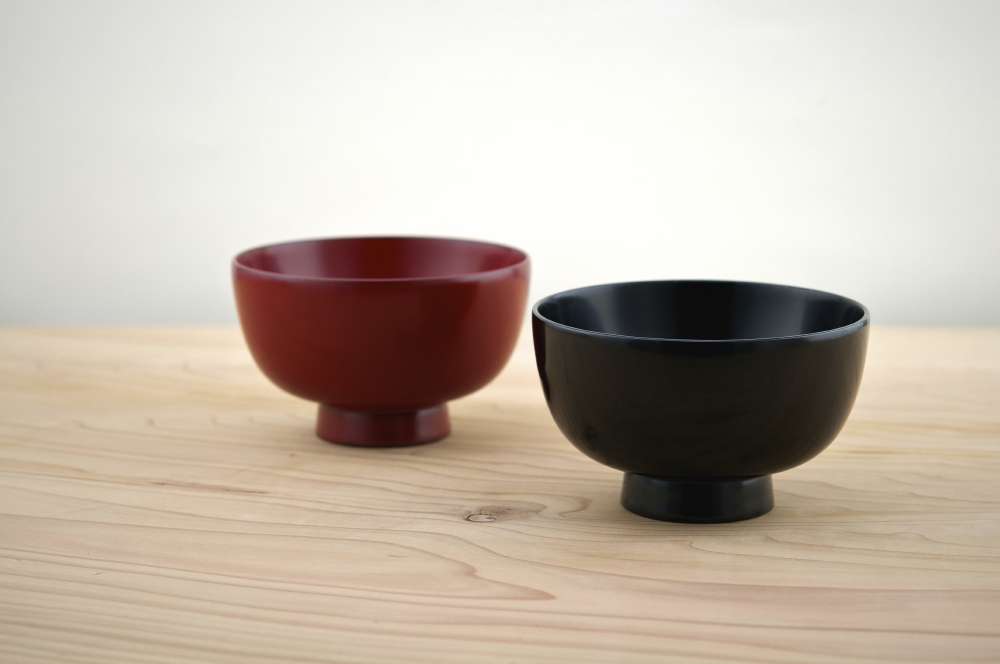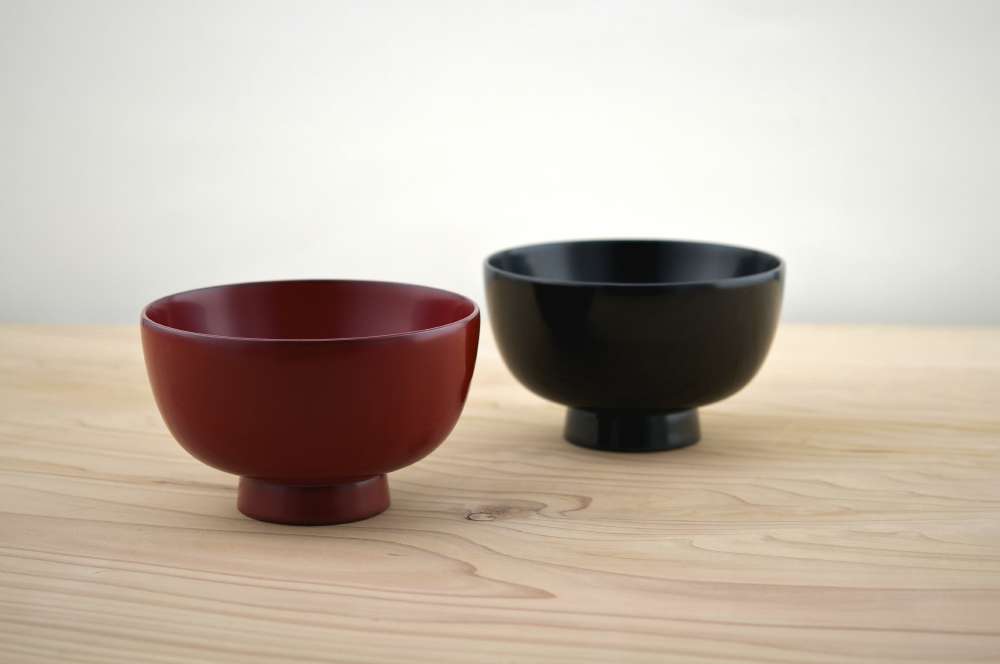 The bowls designed by Jujiro suit both a soup overflowing with ingredients to the very delicate fine simplistic soup that is characteristic of Japanese style dining. In comparison to other bowls, these are a little higher making them easier to lift and hold for a longer period of time without scolding. This larger than average design has quite a strong impression and is particularly favored by our male customers. The final outer layer of lacquer protects the bowl from heat and outside damage and it`s color and luster will develop overtime with each use.
Raw materials: Horse chestnut, lacquer, abrasive powder, tonoko clay (diatomaceous earth charcoal powder) 
Size: 12φ×7.2cm
Komachi bowls (Black and Red)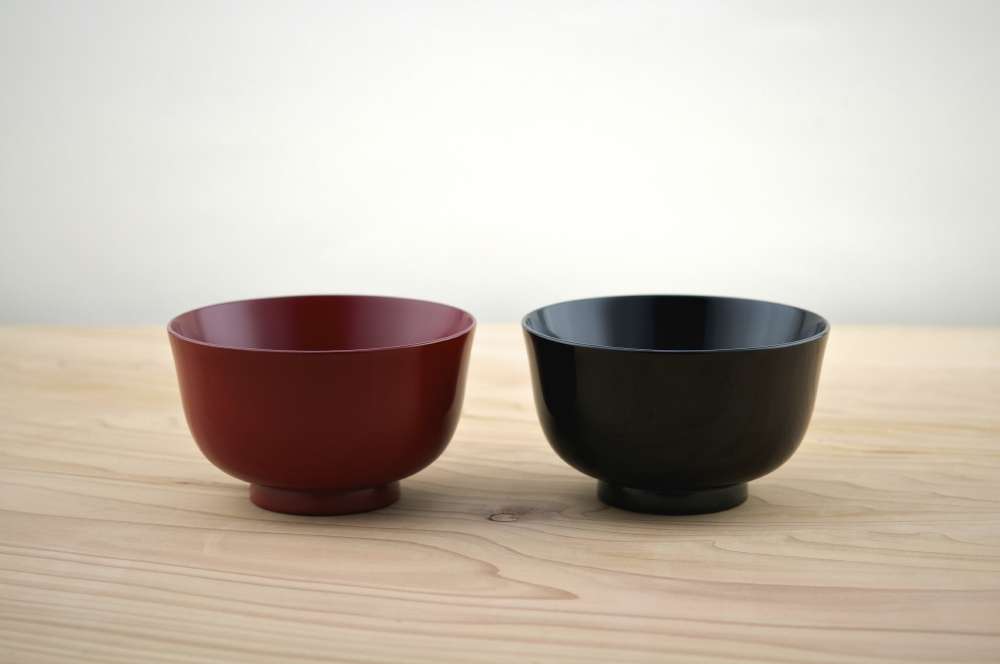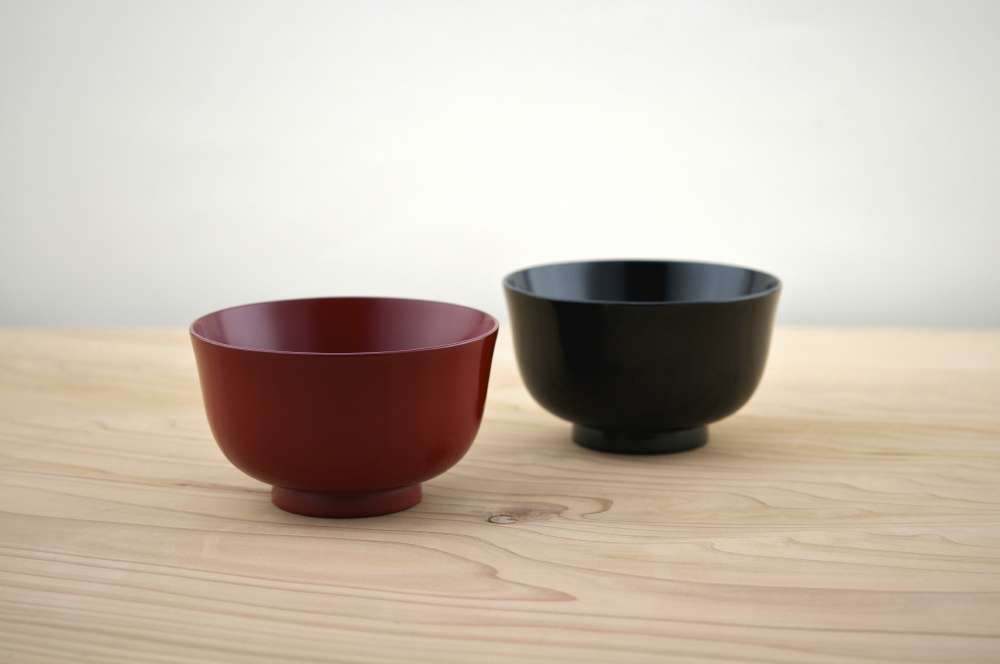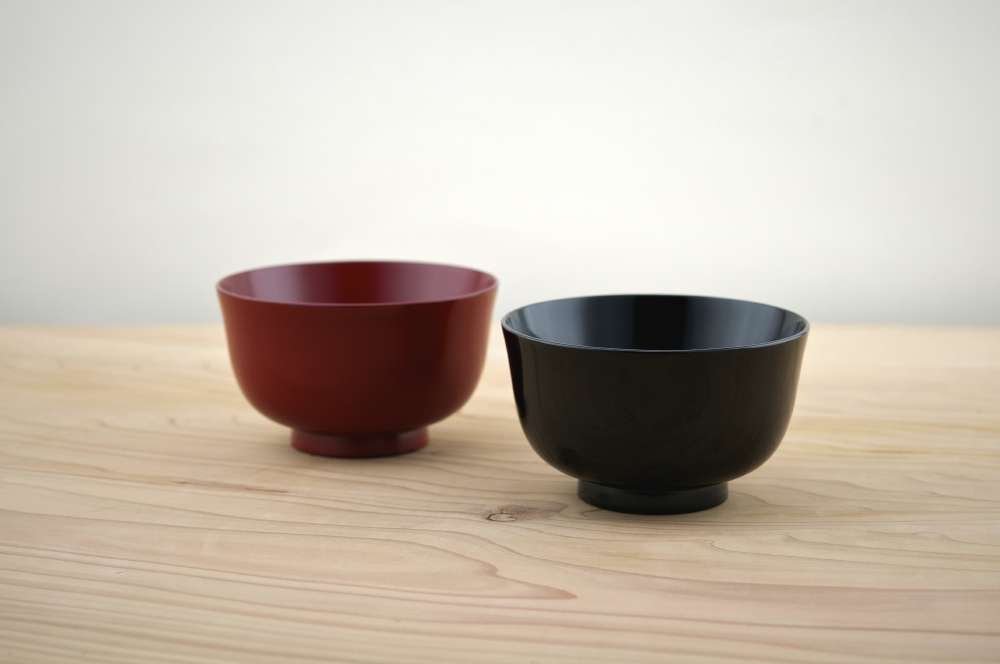 These bowls have been particularly crafted with attention to the relationship between the lip of the bowl and the curve of the body. This design is easily handled and solid enough to be used by all the family from very small children to the elderly. A particular characteristic of these bowls that we worked hard to include in the design is their ability to dry quickly. The curve of the inner bowl means that water quickly slides off the surface after washing making these bowls a handy accessory to the busy household. The dimensions of these bowls are also space saving as they easily and economically stack within each other for storage.
Raw materials: Horse chestnut, lacquer, abrasive powder, tonoko clay (diatomaceous earth charcoal powder) 
Size: 11φ×6.5cm
Large Cup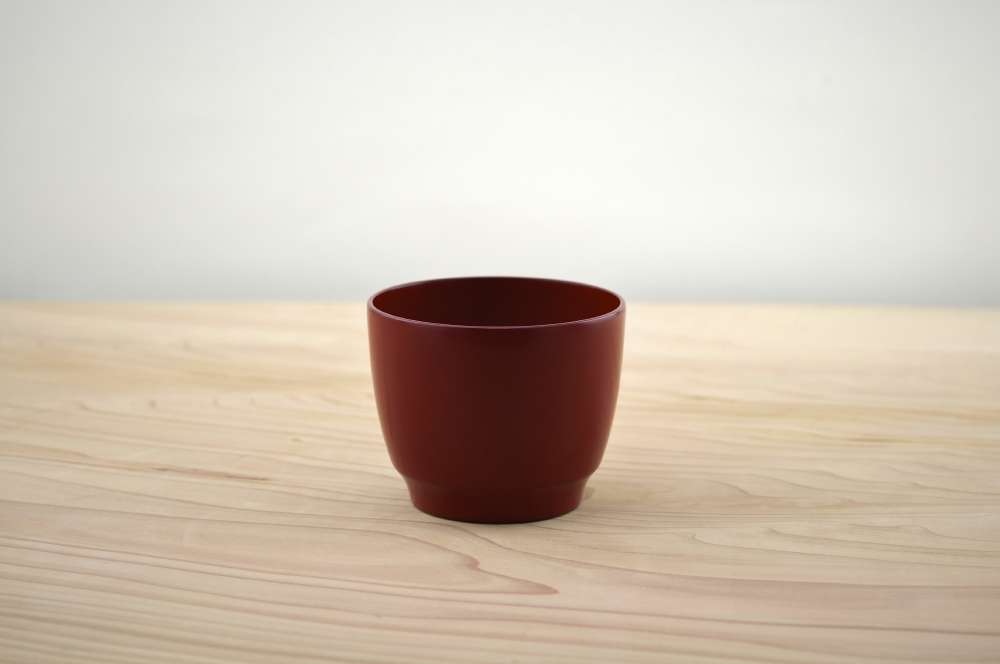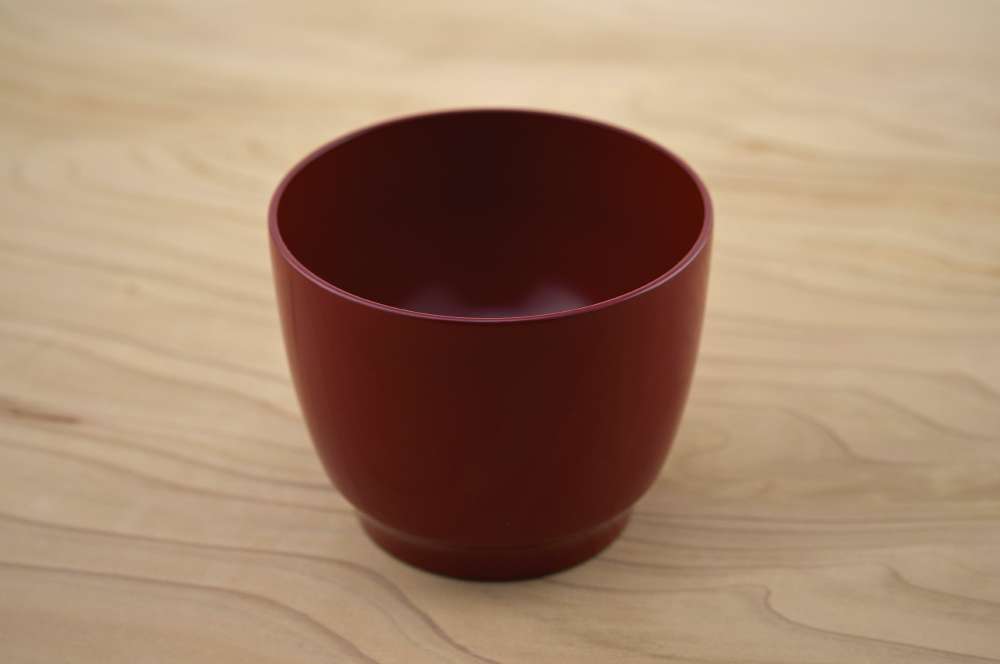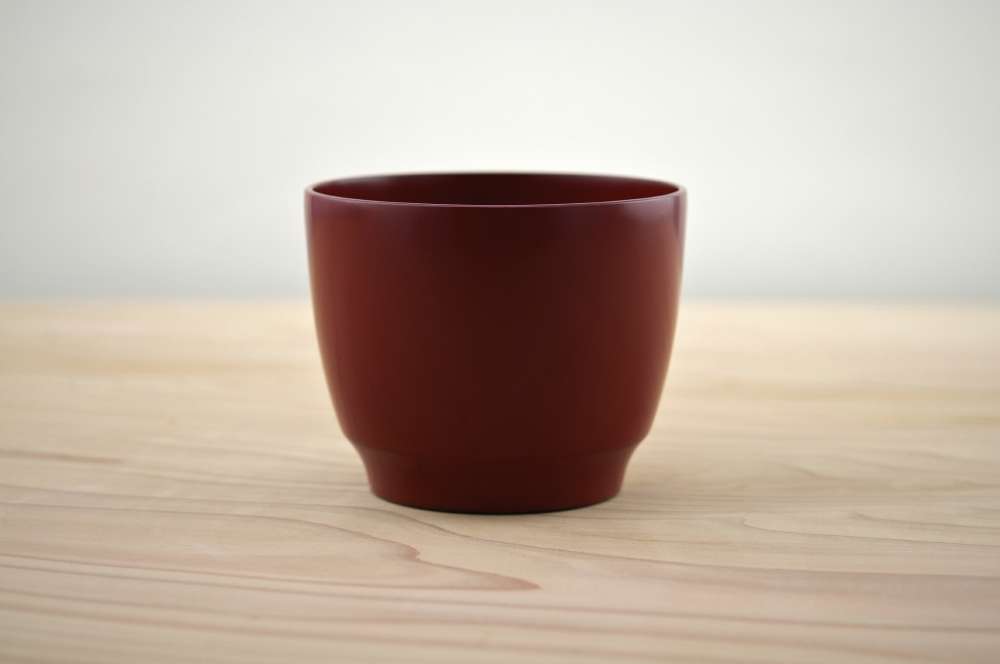 In an era when everybody was thinking that lacquerware could only be used for bowls, out of our designs came the inspiration for this cup. We wanted it to feel like our namesake bowls in form, robustness and ease of use but also at the same time wanted the cup to deliver a wider range of uses for our customers across the globe. Unlike ceramic and porcelain, lacquerware does not conduct heat so even without a handle, it is easy and safe to use. Furthermore, because it holds temperature so well it also handles cold drinks and unlike glass, will not create a layer of condensation on the outside. This means that you can rely on your lacquer-ware to protect your furniture and not leave any water stains on your table.
Raw materials: Horse chestnut, lacquer, abrasive powder, tonoko clay (diatomaceous earth charcoal powder) 
Size: 9φ×7.4cm
Small Cup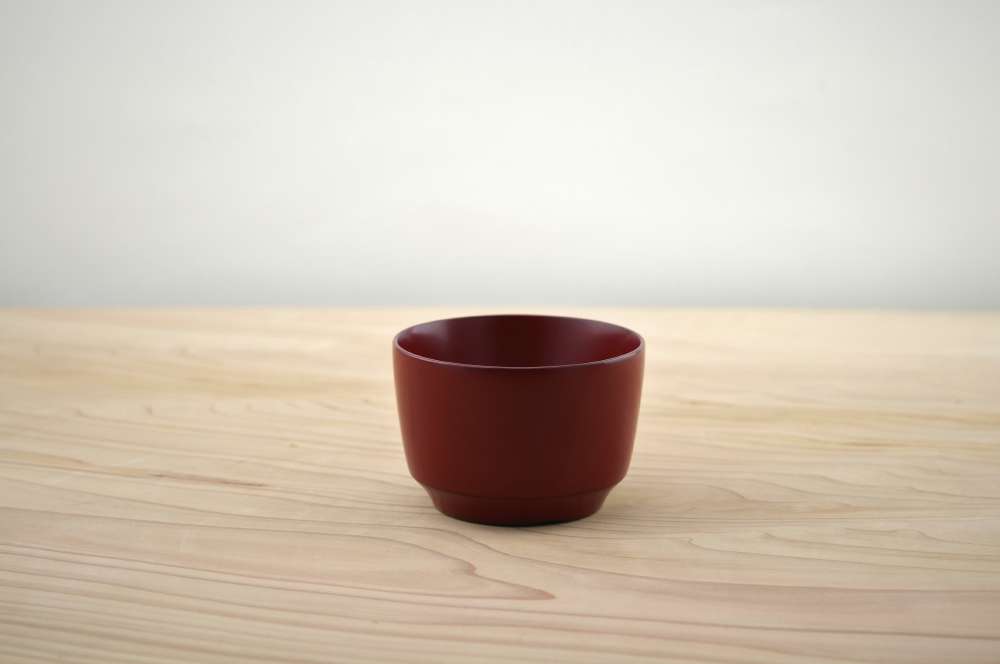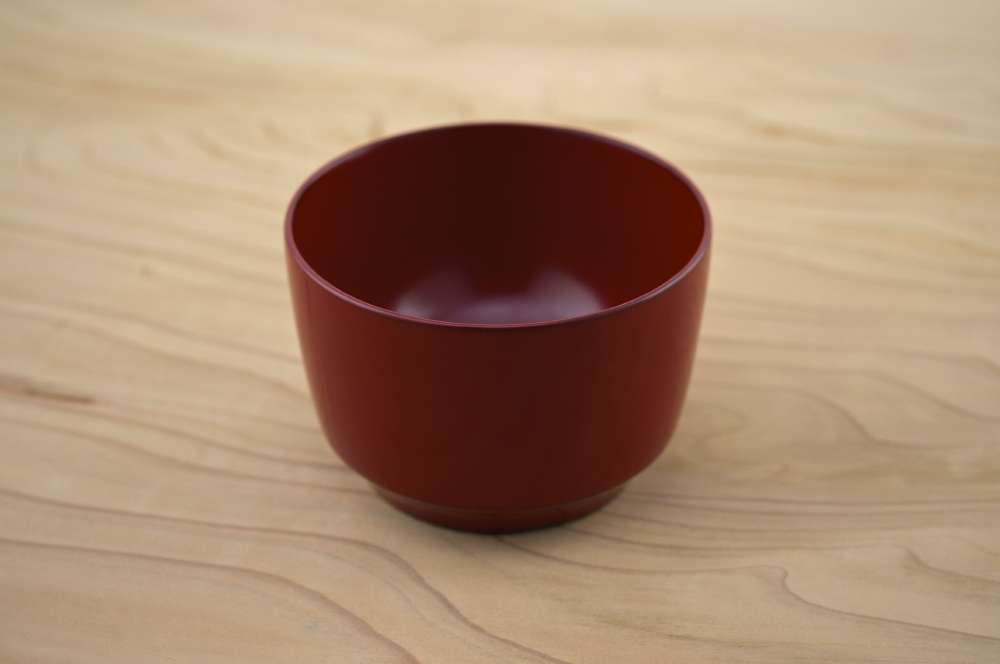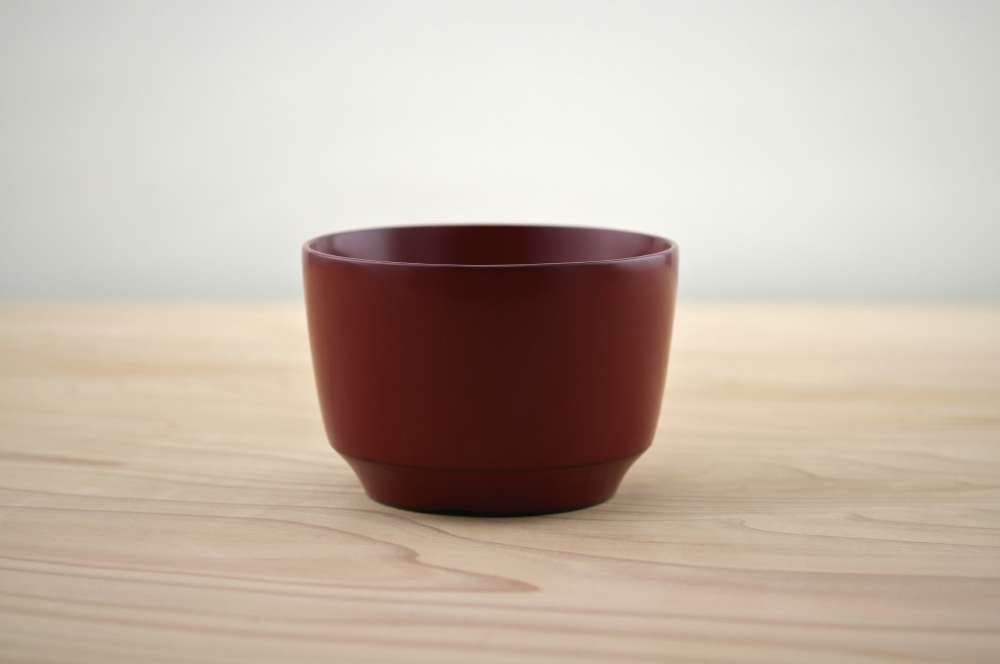 Like the larger version, this smaller size cup was designed for ease of use in a variety of situations for both the Japanese and Western table. Of course it is the perfect vessel for a warming drink of green tea but is also suitable for small Japanese style side dishes or soup.
Raw materials: Horse chestnut, lacquer, abrasive powder, tonoko clay (diatomaceous earth charcoal powder) 
Size: 8.9φ×6cm
Camellia Plate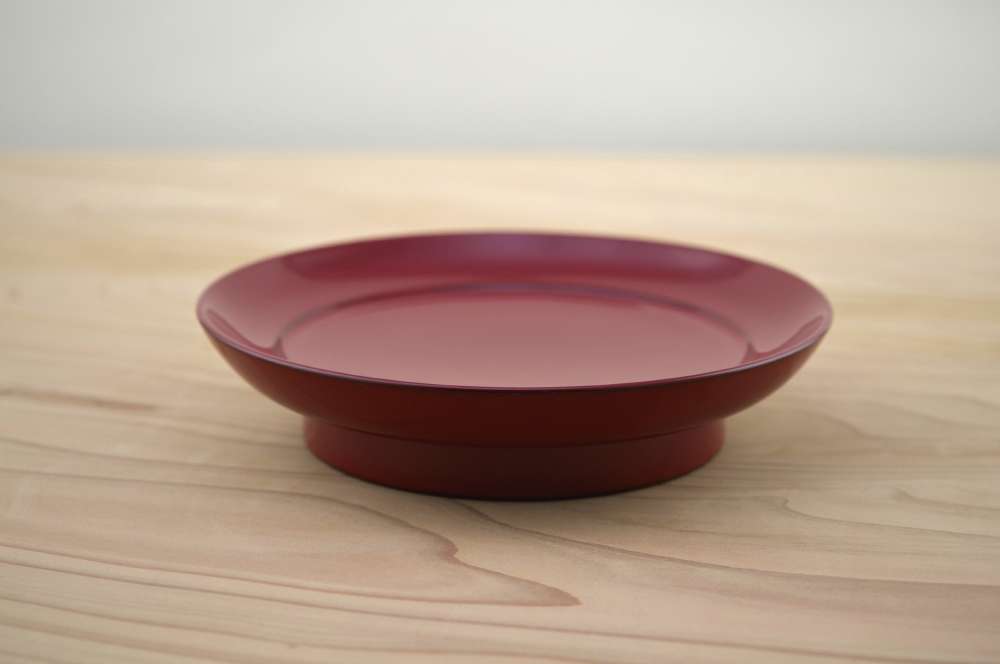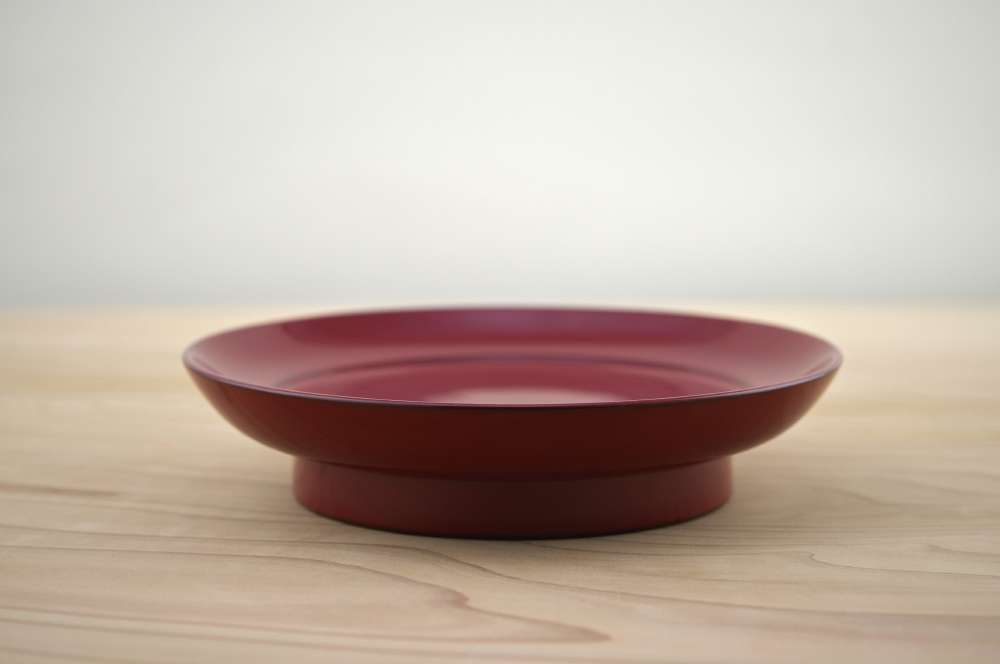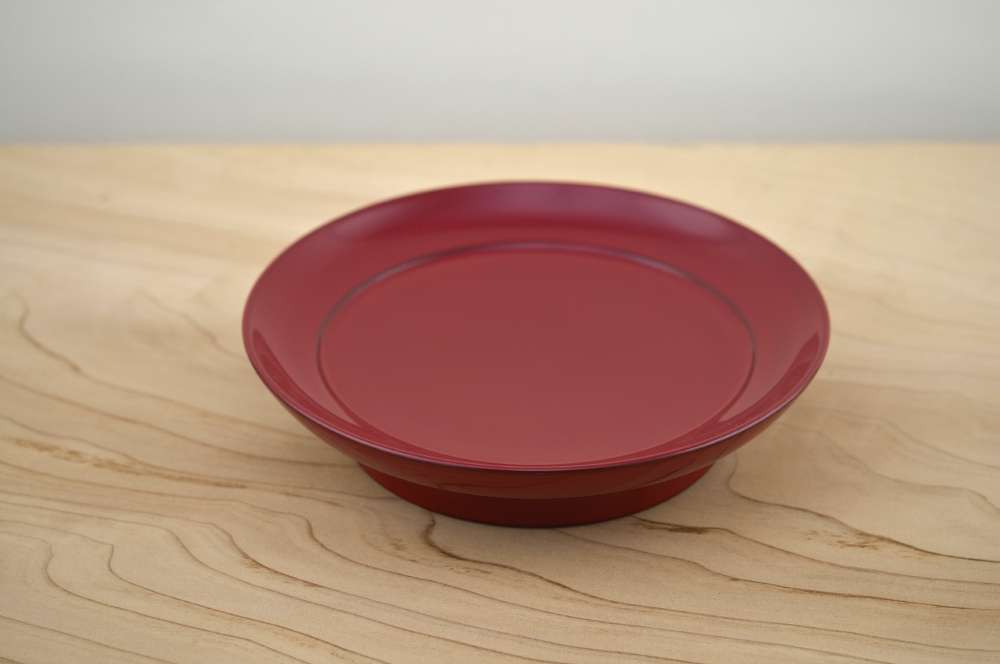 So called because the shape resembles the camellia flower when looked at from the side, this plate is a classic versatile piece suitable for both Japanese traditional food as well as more western style dining. It can also be used as a serving dish or perhaps to hold some sweets or candy.
Raw materials: Horse chestnut, lacquer, abrasive powder, tonoko clay (diatomaceous earth charcoal powder)
Size: 15.1φ×3.3cm・12.3φ×3.6cm
How to care for your lacquerware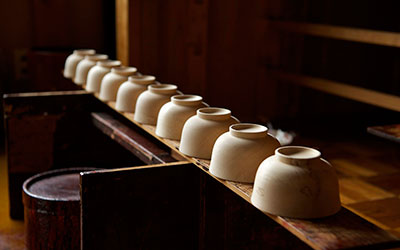 Kawatsura lacquer-ware is an easy to care for robust tableware. If you fall in love with our product and use it with care then there is no complicated or special upkeep you need to worry about to keep your lacquerware in pristine condition. However we do advise that you follow these five pointers:
1 Please do not leave your lacquerware immersed in water for many hours after use.
2 For everyday washing, we advise using just tepid water.
3 To clean after containing more oily foods, use a regular household detergent and soft sponge to wash your lacquerware
4 Please refrain from washing the lacquerware in a dishwasher with automatic dry function. Please also be aware that lacquerware is not suitable for use in microwave ovens.
5 Should your lacquerware incur any damage, it is possible to repair by a reapplication of lacquer.



Where to find our lacquer-wares
Akita Bi-ike design shop
Akita Yohin Ichiba Goen
Momotose
We also hold special exhibitions at department stores across Japan.
About Kawatsura Lacquerware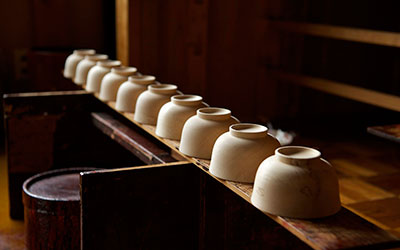 Kawatsura lacquerware has a long history. It is said that the tradition began with the lacquering of armor and sheaths for swords around 800 years ago. The end of the Edo Period saw the flourishing of lacquerware for objects such as wooden bowls, small tables, boxes for valuable and precious objects and also the luxurious chinkin and maki-e inlay decorative products. These were traded inside Japan across feudal kingdoms as well as sent overseas, providing much wealth to the sort after master craftsmen. Nowadays, although no where near what it was long ago, the tradition of lacquerware has been quietly maintained in a few select areas of Japan and is a source of income supporting the local economy in rural areas. In Kawatsura, the skills and knowledge of the art have been handed down generations of makers who are careful to protect the tradition of polite and honest manufacturing. It has been decided to make items affordable so that can be used and enjoyed in the everyday and the charm of Kawatsura wares are known and used by a wide range of customers. The characteristic warm colors of Kawatsura lacquer, unlike regular tableware, grows in luster and color with its continued use. A particular trait of Kawatsura ware is also the thickness of the final lacquering making a robust product. Born from simplicity, crafted from wood and then coated with sap from the Sumac tree, as consumers we can have faith that this is a natural product embodying a natural beauty as well as durability and antibacterial qualities. The ultimate charm of lacquerware is the ability to refresh your wares with subsequent lacquering, creating objects that can be used for a lifetime and passed onto future generations. We can feel the joy of using a quality and beautiful product and then passing this product on if we so wish. This is how we think of our Kawatsura lacquerware, a philosophy of product design for our everyday living.
About the crafting of Kawatsura Lacquerware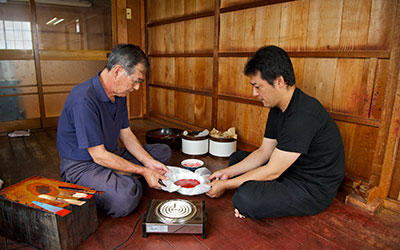 Kawatsura Lacquerware is a designated traditional fine art of Japan. Each object is made carefully by hand using natural and local materials and following the techniques and skills passed down through generations. Kawatsura is a hamlet stretching about 2 kilometers consisting of 200 houses (2011) in the southern area of Akita Prefecture. Around this area there are many studios of both young and older artisans, as well as local interest groups, who are keen to maintain and pass on the traditional art of both lacquerware and lacquerware decoration.